How do you know you're getting old? When you stalk the Amazon delivery man for your package of organizing bins and boxes.
That's what I found myself doing this last weekend. I had recently started tearing apart my bedroom and bathroom closet in the hopes of reorganizing them (one of my New Years resolutions). However, I soon found the bins and boxes I had purchased didn't fit quite right. So I remeasured and then ordered more….and the wait began.
In the mean time, I read (and watched) "The Home Edit" and "Fixer Upper" reruns looking for design inspiration and itching to tear apart and redo my closet.
Yes I know this makes me seem old, but I am accepting of this stage of life and loving it!
I fully admit to wearing skinny jeans and rocking a side part (center parts do not look good when you have a prominent widows peak). If you look through my text messages you will see I have no shame in using the laughing emoji and occasionally use the word "adulting". All things I guess are big "no no's" according to Gen Z.
While I'm more a Xennial, having been born in the mid-1980s, than a Millennial, my advice to Generation Z is simple: "You're time will come".
One day you'll find yourself upset because they rearranged the grocery store aisle and now you can't find what you need to make tonight's family dinner.
One day you'll find yourself going to bed at 9pm instead of just getting ready to go out and party for the night.
One day you'll find yourself cheering louder at your son's little league game than you ever did at any concert.
And one day you may find yourself really excited to reorganize your closest. Ok maybe that's just me.
It happens. That's life. We grow. We change and we need to love and embrace who we are at every step of the way.
For me, I'm embracing my 30s: watching my family grow, updating our home, and looking forward to what's still to come.
Would I want to go back to being in my 20s? Maybe but just for the metabolism. I've learned so much since then. I've learned the joys of motherhood, the struggle it is to balance work and family life, and to slow down to really enjoy this time of life.
Most importantly I've learned to love and accept who I am and not care what anyone else thinks.
In the not too distant future, the next generation (I think they are calling them Alpha) will be critiquing your clothes, hair, and style.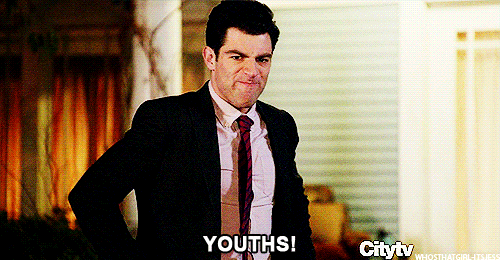 At first you may feel old but remember with age comes experience, knowledge, and hopefully understanding.
Embrace who you are. It's all part of your journey and what makes you unique.